How to check our compliance.
You can find testing compliance numbers on all of our items available while logged into RedemptionPlus.com.
Step 1
Click on a product.
Step 2
Click on testing document.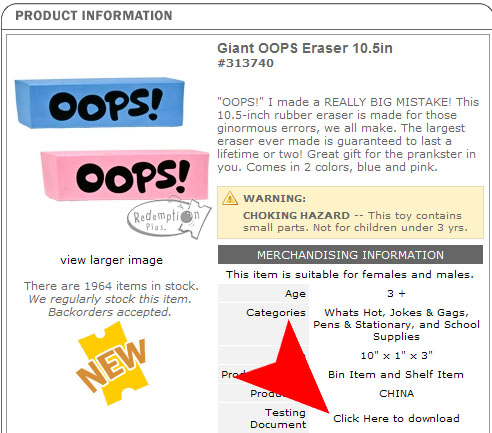 Step 3
View Test Document or compliance number.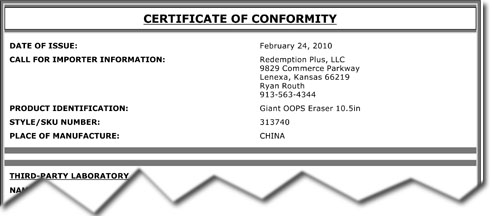 Redemption Plus does not knowingly sell merchandise that is not compliant with current CPSIA2008 regulations. For the complete Redemption Plus product safety policies and procedures including our testing protocols click here.